Sen. Joe Biden Accepts Democratic Nomination For President On Final Night of DNC
Written by on August 21, 2020
On the fourth and final night of the Democratic National Convention, Joe Biden accepted the Democratic nomination for president. "It is with great honor and humility that I accept this nomination for president of the United States of America," said the 77-year-old former vice president. Biden delivered his address from Wilmington, Delaware, in a venue that was largely empty because of coronavirus concerns.
On Thursday, the virtual convention wrapped up, and Biden prepared to enter the homestretch of his race against President Trump. Biden, who was introduced by his two surviving children and a recording of his late son Beau, said November's election will "determine what America is going to look like for a long, long time."
Other speakers included former presidential primary rivals Sen. Cory Booker of New Jersey, former South Bend Mayor Pete Buttigieg, businessman Andrew Yang and billionaire Michael Bloomberg, as well as Atlanta Mayor Keisha Lance Bottoms, Sen. Tammy Duckworth of Illinois and Sen. Tammy Baldwin of Wisconsin.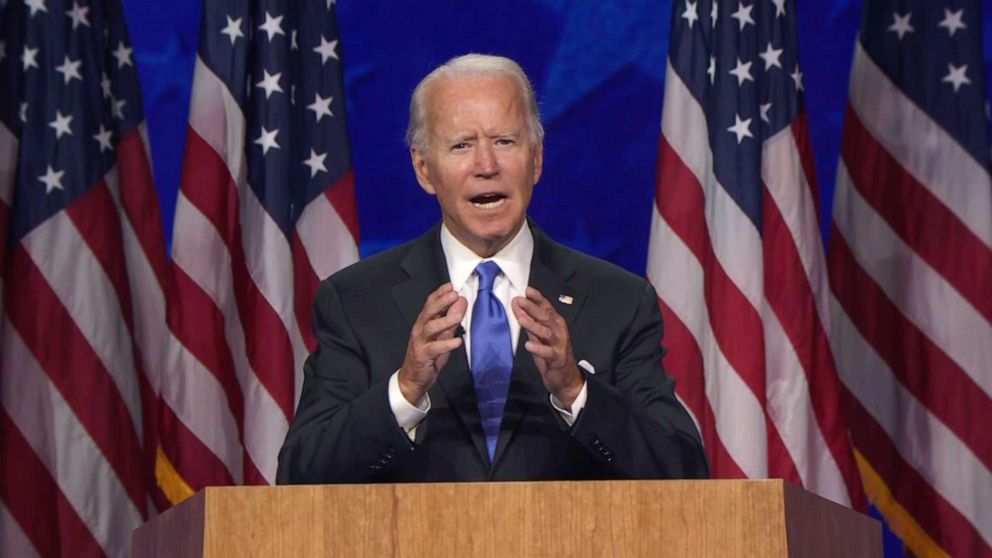 Via abcnews.go.com
The Democratic National Convention comes to a close Thursday, with former Vice President Joe…
08/20/2020 10:55 PM
Editorial credit: Richie Bednarski / Shutterstock.com
---
Reader's opinions
---